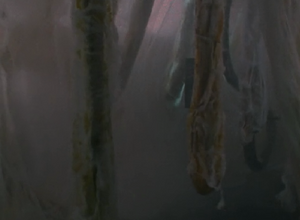 Kandrona-free Yeerks, known informally to the Animorphs as Super-Yeerks, are a new breed of Yeerks that don't require Kandrona Rays to survive. They can also emit telepathic nonverbal messages. They're extremely sensitive to temperature. Before they could be delivered to Human hosts, they were killed by Marco, who raised the temperature in their room.
These Yeerks were only bred in the continuity of the TV series. They have not been shown to exist in the books.
Appearances
Edit
Ad blocker interference detected!
Wikia is a free-to-use site that makes money from advertising. We have a modified experience for viewers using ad blockers

Wikia is not accessible if you've made further modifications. Remove the custom ad blocker rule(s) and the page will load as expected.