<Know the Secret>
Welcome to the
Animorphs wiki
, the encyclopedia dedicated to
K. A. Applegate's
1996 science fiction young adult book series
Animorphs
. The series centers on
five human teenagers and an alien
, who are granted the ability to
morph
into any living creature, and their attempt to fight a war to prevent the takeover of earth by
a race of parasitic aliens
.
About the Wikia ◆ Wikia Statistics ◆ List of Users ◆ Stubs ◆ Recent Changes
This wiki reveals plot details about the series. Read at your own risk.
Featured Articles




The Ellimist, also known as Toomin, was a Ketran male who, through a series of extraordinary circumstances, became almost omnipotent, god-like being. He played a game throughout the universe with a similarly-powerful being known as Crayak, with Crayak aiming to destroy worlds and the Ellimist endeavouring to save them. He frequently interfered in the Animorphs' lives, sending them to possible futures and distant planets, so as to help defeat Crayak. The Ellimist also used the Animorphs' Chee friend, Erek King, in his endeavors. When he appeared to the Animorphs, he tended to take the form of an elderly male humanoid with glowing blue skin, similar to the typical wizard or wiseman archetype.

External Links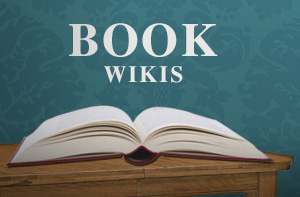 Ad blocker interference detected!
Wikia is a free-to-use site that makes money from advertising. We have a modified experience for viewers using ad blockers

Wikia is not accessible if you've made further modifications. Remove the custom ad blocker rule(s) and the page will load as expected.