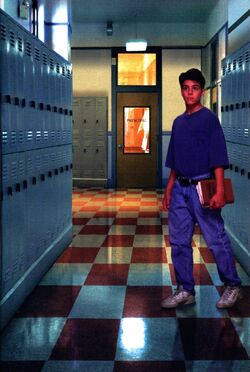 Aximili-Esgarrouth-Isthill
Biographical information
Aliases
Ax, Ax-Man,
Horse-Boy, Philip
Species
Andalite
Gender
Male, Intersex (in human morph, a mixture of Jake, Rachel, Cassie, and Marco)
Eye color
Almond Shaped, Green Coloured
Hair color
Blue & Tan
Born
3966 (Andalite Year)
Family
Elfangor-Sirinial-Shamtul,
Tobias,
Noorlin-Sirinial-Cooraf,
Forlay-Esgarrouth-Maheen,
Loren
Affiliation
Animorphs
Behind the scenes
First appearance
The Message
Last appearance
The Beginning
Cause
Absorption by The One, end of series
Portrayer
Paulo Costanzo (TV series)
[Source]|
YADDA-BADDA-BING-BONG!!!!!Edit
Now that I have your attention, hello. My name is ThroughTheYears. Please to not pay attention to that template on the right, or else I will have to kill you with my lethal flashlight, pictured below.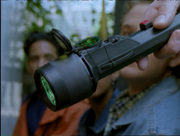 MONKEYS ARE SERIOUS BUSINESS.Edit
What?
What ain't no country I ever heard of!
They speak English in What?
(Pulp Fiction is my favorite movie, in case you can't tell. If you haven't seen it, do yourself a favor and go watch it right now, before the flashlight gets you.)